Looking for Farms and Land for Sale? Trust the Experts … We Are America's Land Specialists.
At Land and Farms Realty we understand your passion for the outdoors; it's our obsession too. We believe in the heart of every human being is a desire and a connection to the land that touches our souls in a way that binds us more deeply to God's great creation. That's what makes owning your own piece of ground so fulfilling … we get it, and we can help you find the perfect farm or piece of land for sale. Like many of our customers, our brokers love to spend time in the woods, whether they are hunting, fishing or sharing the beauty of the outdoors with friends and family. We understand the importance and commitment of good stewardship and what that means for providing future generations with all the rights and privileges we enjoy today.
Being able to spend time outdoors is our way to connect with the most important things in our lives: our family, our friends, the critters we care about and, most importantly, helping our clients find their ideal piece of land for sale to fulfill the dream of buying their own fistful of dirt.
We Have the Expertise in Virginia, North Carolina and South Carolina Land for Sale
Our brokers know the joy of waking early to watch the woods come alive with the sunrise and sharing an evening by the campfire with their kids. Let the experts at Land and Farms Realty connect you with the right piece of land for sale that will fill your dreams and inspire your imagination. We love what we do and want to help you discover the unique bond with the land and its creatures that only comes with owning your own property — as well as the joy of a getting a little dirt under your fingernails. If you are looking for land for sale in North Carolina, South Carolina or Virginia, then working with a broker from our team of dedicated land specialists is the right choice. We know the right questions to ask so we can find and recommend the perfect property for you. We do the behind-the-scenes legwork and homework to ensure that every piece of land for sale that we represent is the right match to our clients' wants and needs. We always say we are in the legwork business. When we focus on the legwork, the results happen. Our agents are spread throughout Virginia, North Carolina and South Carolina, but we work as a team. All of our agents love what they do, and it shows in our collective success. Our entire team, from the agents to the behind-the-scenes staff, is committed to excellence, honor and integrity. Our commitment to service, conservation, stewardship and finding the highest and best use for each property has earned us a high-standing reputation among our clients and in the communities we serve.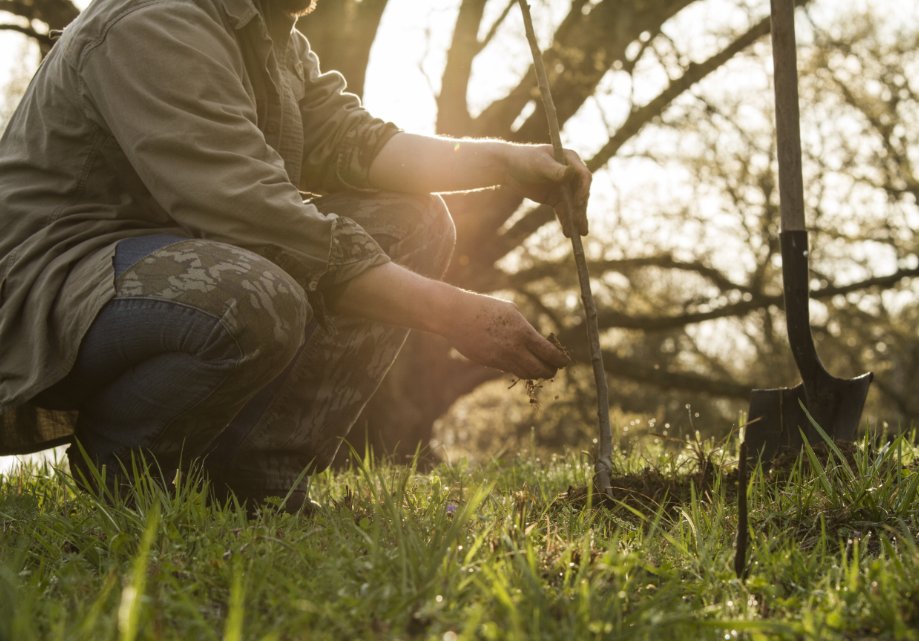 Being able to spend time outdoors is our way to connect with the most important things in our lives. Our family, our friends, the critters we care about, and most importantly, to help our clients fulfill their own dream of buying their own fistful of dirt.
Choosing the right buyer's agent and brokerage matters
Why should you choose the Mossy Oak Properties Land and Farms Realty team when it's time to buy?
All of our agents and brokers are members of the National Association of Realtors, and as REALTORS, we adhere to the NAR standards of professionalism, ethics and integrity in all of our business practices. Not all land brokers are REALTORS so why not choose to work with the most qualified and professional people in the business?
Land and Farms Realty works in a team dynamic, we have more agents, better coverage and can provide better customer attention because we are focused on the collective mission of 100% customer satisfaction. There is nobody more important than you, there will always be somebody to answer the phone, or promptly return your call, return a text, return an email, and answer any and all of your questions. We are a 24/7/365 operation and the customer is always #1.
You will never be left waiting to see a property, our teams work together to provide immediate service to all of our buyer clients. If the listing agent is not available for a showing at a time that is convenient to our buyer clients then another member of that team is assigned to assist in the showing. All of our team members are briefed weekly on all new listings and can cover any and all of the details required to inform our clients on all aspects of any of the available properties in our area.
All of our agent and brokers are avid outdoors people and are in the field everyday helping buyers realize their dreams of land ownership. We understand that passion for the outdoors because it's part of our individual and corporate DNA. The love of the outdoors, the wildlife, and stewardship of the land shows in the deep local knowledge and experience we bring to the table with every transaction.
Many other companies or firms only want to sell you "their listings" or display only "paid for advertised properties". We want to help our buyer clients find exactly what they are dreaming of, regardless of whether that property is listed by our firm or not. We represent both buyers and sellers in equanimity and work with cooperating professionals to put the needs of the client first.
Our new state of the art website showcases not only "our" listings but provides more comprehensive choices due the full scope IDX integration across our entire multi-state platform. The resulting technology benefits our user experience by providing superior navigation and filtering systems so you can more easily narrow the search to "Find Your Favorite Place".
The Land and Farms Realty administrative staff is locally based, and shares in our collective mission of 100% customer satisfaction. We have dedicated personnel available to assist our buyer clients in all facets of the closing process. Our transaction management staff works directly with our agents in the field and will do all the heavy lifting for you to make navigating the buying process as easy and as worry free as possible.
The choice is simple really, when it's time to buy you can trust the experts at America's #1 outdoor brand to help you "Find Your Favorite Place"!
Start your property search