Andrew Walters - My Sold Listings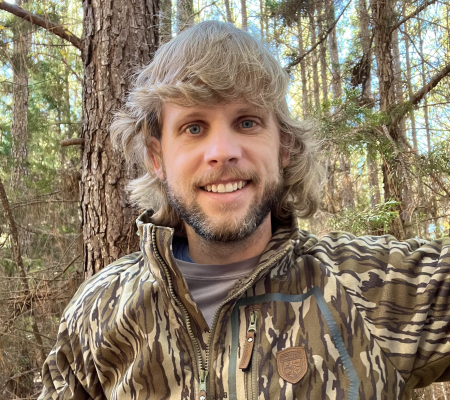 Andrew Walters is the Broker-In-Charge of the Greenville office where he has managed his team since 2018. He was the Mossy Oak Properties Land and Farms Realty Agent of the Year in 2022. He also earned the Mossy Oak Properties "Rainmaker" Award, recognizing the agents who completed the largest number of transactions Nationwide in 2022. In 2021 and 2020 he earned the Mossy Oak Properties Land and Farms Realty Leadership Award.
Andrew has hunted various wild game from New York to New Mexico but loves spending time outdoors in Eastern NC the most. He and his wife, Noelle, were blessed with a son, Maverick, in 2022. 
His passion for the outdoors led him to North Carolina State University where he earned a Bachelor of Science degree in Fisheries, Wildlife, and Conservation Biology with a concentration in Wildlife Science in 2014. Andrew has had over two dozen nationally published articles pertaining to wildlife and wildlife management. 
Andrew also specializes in rural residential properties as well as real estate involved in corporate restructuring and reorganization of assets. Contact Andrew today to find out how he can help you find and manage your next dream property."